professional artist specialising in animal portraits.
Jo McGrath Artist
 I live at Yew Tree Farm, Coniston, with my husband Jon Watson, where we farm our 800+ Herdwick sheep and 30 Belted Galloway Cows, as well as various other assorted animals.
I'm a professional artist, specialising in animal paintings, much like Yew tree Farm's former owner Beatrix Potter.
I work in a loose style with charcoal, watercolour, pastels and local pigments, often using my own animals as subjects. I work from photos and from life, taking great pleasure in identifying and capturing the essence of an animal's personality and character.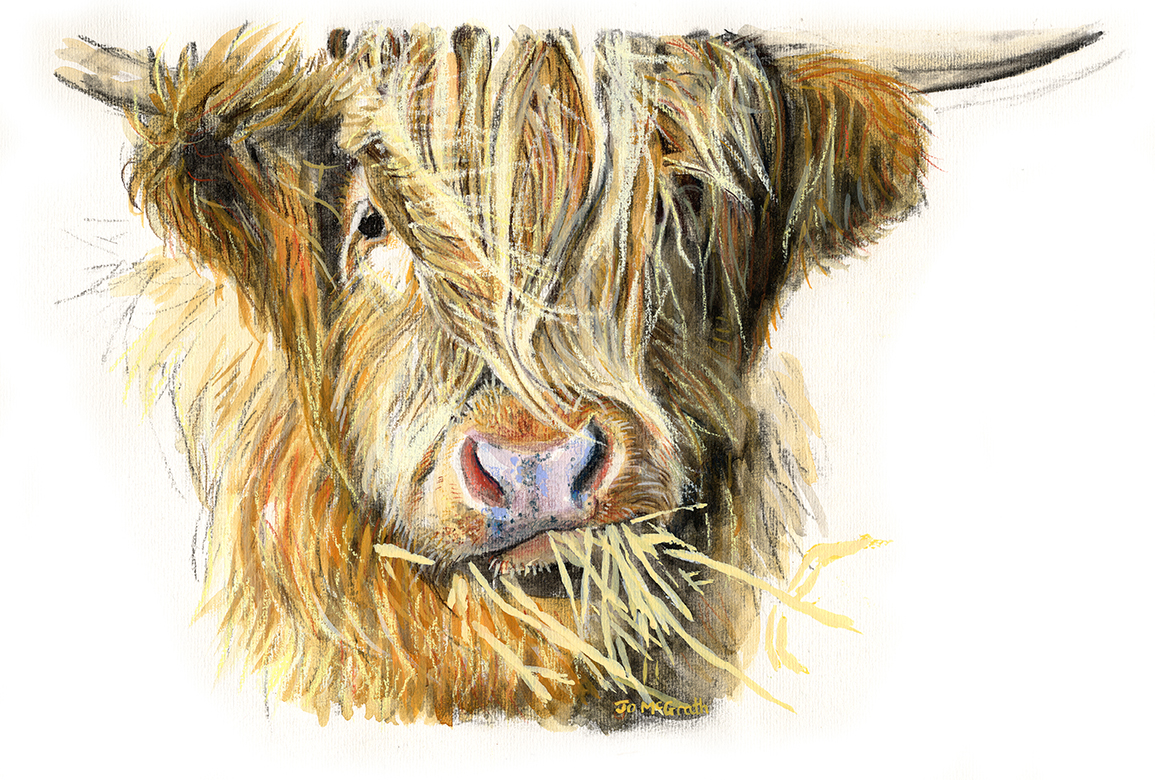 Buy Jo McGrath Art Online