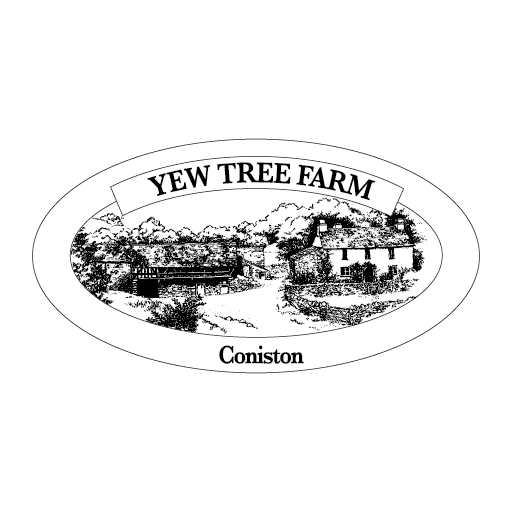 The Farm
From our peat bogs to our beauty spots, our natural farming methods result in an astonishing richness of plant life and all its associated fauna.
Our historic farm buildings are famous worldwide and must be one of the most photographed farms in the Lake District!
Years of gentle farming practice have created an astonishingly rich and diverse habitat at Yew Tree farm. We are immensely proud to be continuing with these sympathetic farming methods and are richly rewarded by the incredible display of wildlife.
STAY HERE
The house is available to hire as self catering accommodation. It is traditional and luxurious. A wonderful way to step back in time, relax and enjoy the area at your leisure.
MARRY HERE
Our distinctive cottage and barn, with it's historically important spinning gallery is the perfect venue for an unforgettably picturesque and unique wedding.
BUY AWARD WINNING MEATS
Yew Tree is home to Heritage Meats which has on site butchery shop open to the public, selling meat produced right here on the farm.
EXPLORE ON A HERDWICK EXPERIENCE
If you're interested in finding out more about the farm, and would like to meet some of our Herdwick sheep up close then book yourself onto a Herdwick Experience
GET YOUR WALKING BOOTS ON
There is a well surfaced public footpath which runs around the perimeter of our farmhouse fields (park at Glen Mary Car Park), plus an extensive network of waymarked footpaths and bridleways across Holme Fell, Tarn Hows and the surrounding intakes from which you can explore. (Use Tarn Hows car Parks).
Please be aware that parking at the farm itself is limited, and available for customers only.
Did Beatrix Potter live here?
In 1940 Yew Tree Farm came up for sale. The National Trust wished to purchase the Estate In order to protect it, however at the time they could not raise the funds. Fortunately, Beatrix Potter better known locally Mrs Heelis and a supporter of the National Trust, did have the funds to purchase the Estate. An agreement was struck between the two parties and Beatrix Potter successfully purchased the Estate in 1930 with a view to selling half of the Estate to the National Trust as soon as funds could be raised.
Once in the ownership of the National Trust, the Farm was managed along side the half of the Estate kept by Beatrix Potter, she acted as 'Land agent' for nearly ten years on behalf of the National Trust it was during this time the Beatrix Potter helped the Tenants set up a tea room in the parlour of Yew Tree Farmhouse, the room was furnished with her own fine furniture and a collection of curios that would be of interest to passing tourists. All these fabulous chattels are still in the house today! However she never actually resided at Yew Tree.