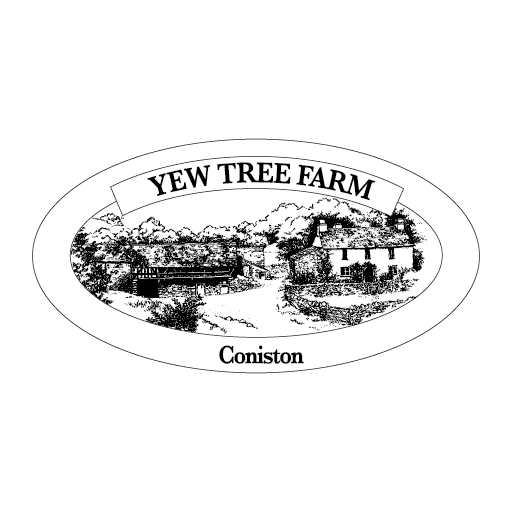 The Farm
From our peat bogs to our beauty spots, our natural farming methods result in an astonishing richness of plant life and all its associated fauna.
Once owned by Beatrix Potter, this stunning and historical grade II listed building is one of the most famous farmhouse's in the Lake District, and even perhaps in the entire UK. 
The thee bedroom farmhouse, which largely dates back to the 17th century sits nestled on the periphery of the picturesque Yewdale Valley, near Coniston, surrounded by glorious Lakeland scenery. 
It's perhaps unsurprising Beatrix Potter acquired the farm in the 1930's, but there was another reason for her acquiring it. The land on which the farm sits was part of a large parcel of land known as the Monk Coniston estate, which also included Tarn Hows. 
The estate consisted of some 4,000 acres in all, purchased in 1835 from the former owners the Knott family, by James Garth Marshall, an MP for Leeds between 1847 and 1852 and one of three brothers running their family's significant flax mill business in Yorkshire, all with estates in the Lakes. 
James, an avid geologist, counted John Ruskin and Adam Sedgwick, the father of modern geology among his friends, set out to create an ornamental landscape unifying three small tarns Low Tarn, Middle Tarn, and High Tarn to create Tarn Hows as it is known today, as well as planting nursery plantations of conifers alongside native specimen trees to frame the landscape. He died before the full realisation of his project in 1873. 
By 1930 the Marshall family finally decided they wanted to sell the entire estate. Thankfully one William Heelis, acting at the time as their solicitor, got wind of the proposal to sell. The protection of the estate was hugely important to Heelis's wife, none other than Beatrix Potter, because her grandfather had once owned one of the farms on the estate. The pair were determined that the estate would not be broken up, nor be sold onto developers, who would plantation the land to make a quick profit. 
With some effort they scraped together enough money to buy the entire estate, in the hope that the National Trust would then be able to buy half back off them after raising the necessary funds through public subscription. Fortunately, the couple's efforts were rewarded, and the Trust purchased half of the estate back off them. 
Beatrix and William acted as overall land agents for the former estate on behalf of the National Trust for a period of ten years, during which time they ensured that the land was maintained exactly as it should be. During this time Beatrix also develop a keen interest in farming and in particular in Herwick sheep, her interest and support to the breed was later rewarded, as she was made President of the Herdwick Sheep Breeders Association. 
The couple retained Yew Tree Farm in their parcel of land, helping the tenants establish a tearoom in the farms parlour, helping furnish the room with pieces of her own furniture and a collection of curios that she thought would be of interest to passing tourists – which can still be seen to this day, though sadly Beatrix herself never lived at the farm, instead residing at Castle Cottage in Near Sawrey. 
On Beatrix's death in 1943 she bequeathed fifteen farms and over 4,000 acres to the National Trust, including Yew Tree Farm, a gift which has protected and conserved this unique corner of the Lake District to this day. 
Fittingly the tale of Beatrix's life was turned into a film adaptation entitled 'Miss Potter' with Beatrix portrayed by René Zellweger and William Heelis by Ewan McGregor, filmed on location in the Lake District at Yew Tree Farm.
Our historic farm buildings are famous worldwide and must be one of the most photographed farms in the Lake District!
Years of gentle farming practice have created an astonishingly rich and diverse habitat at Yew Tree farm. We are immensely proud to be continuing with these sympathetic farming methods and are richly rewarded by the incredible display of wildlife.
STAY HERE
The house is available to hire as self catering accommodation. It is traditional and luxurious. A wonderful way to step back in time, relax and enjoy the area at your leisure.
MARRY HERE
Our distinctive cottage and barn, with it's historically important spinning gallery is the perfect venue for an unforgettably picturesque and unique wedding.
BUY AWARD WINNING MEATS
Yew Tree is home to Heritage Meats which has on site butchery shop open to the public, selling meat produced right here on the farm.
EXPLORE ON A HERDWICK EXPERIENCE
If you're interested in finding out more about the farm, and would like to meet some of our Herdwick sheep up close then book yourself onto a Herdwick Experience
GET YOUR WALKING BOOTS ON
There is a well surfaced public footpath which runs around the perimeter of our farmhouse fields (park at Glen Mary Car Park), plus an extensive network of waymarked footpaths and bridleways across Holme Fell, Tarn Hows and the surrounding intakes from which you can explore. (Use Tarn Hows car Parks).
Please be aware that parking at the farm itself is limited, and available for customers only.